If you must get rid of old clothes and shoes, you can resell them, or you can donate them. This guide shows you where to donate clothes and shoes in Berlin.
Clothes donation bins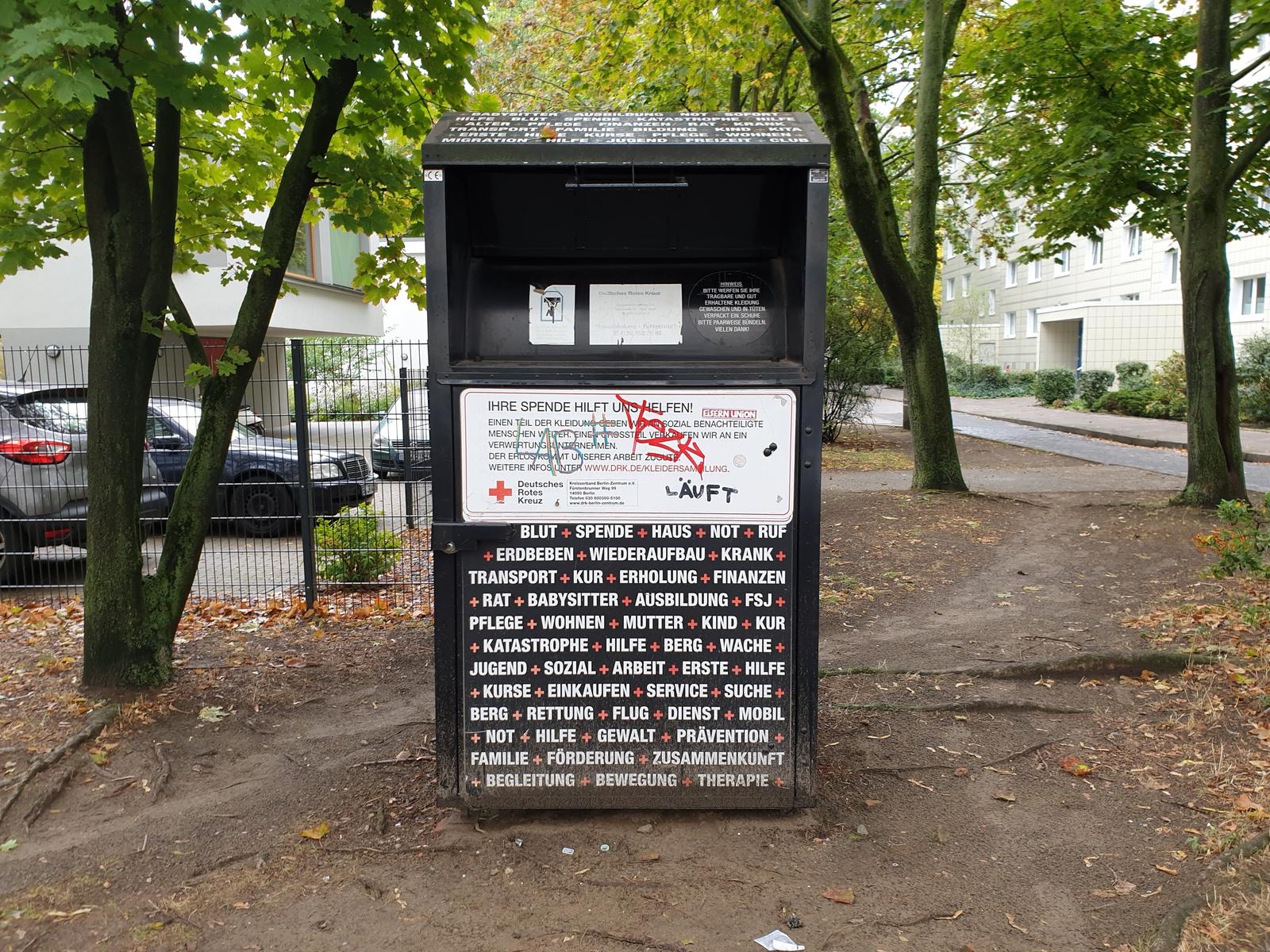 There are over 6000 donation bins for clothes in Berlin.1 They are often close to supermarkets.
Where will my clothes go?
Some belong to for-profit businesses.2 Some donation bins belong to charities. Donation bins with the FairWertung logo are run by charities. The Red Cross donation bins are also easy to recognise.
How to use the donation bins?
Charities that accept clothes donations
Many clothes donation bins are operated by charities. Look for donation bins with the FairWertung logo. Those belong to charities.
Berliner Stadtreinigung also has a list of collection points for clothes. All of them are operated by charities. This map also shows collection points.
Other ways to donate clothes
How to sell used clothes
Sources and footnotes