If you must go to the Bürgeramt, you need an appointment. Sometimes, there are no appointments available. Sometimes, you can only get an appointment a few weeks later. In this guide, I show you the best ways to get a Bürgeramt appointment in Berlin.
Avoid it
You can do certain things online, or by mail. You don't always need to visit the Bürgeramt. For example, you can deregister your address (Abmeldung) by email or by mail.
Book an appointment online
Your second step should be to visit berlin.de, select a service from the list of services, and click "Termin berlinweit suchen" to look for available appointments across all Bürgeramt locations.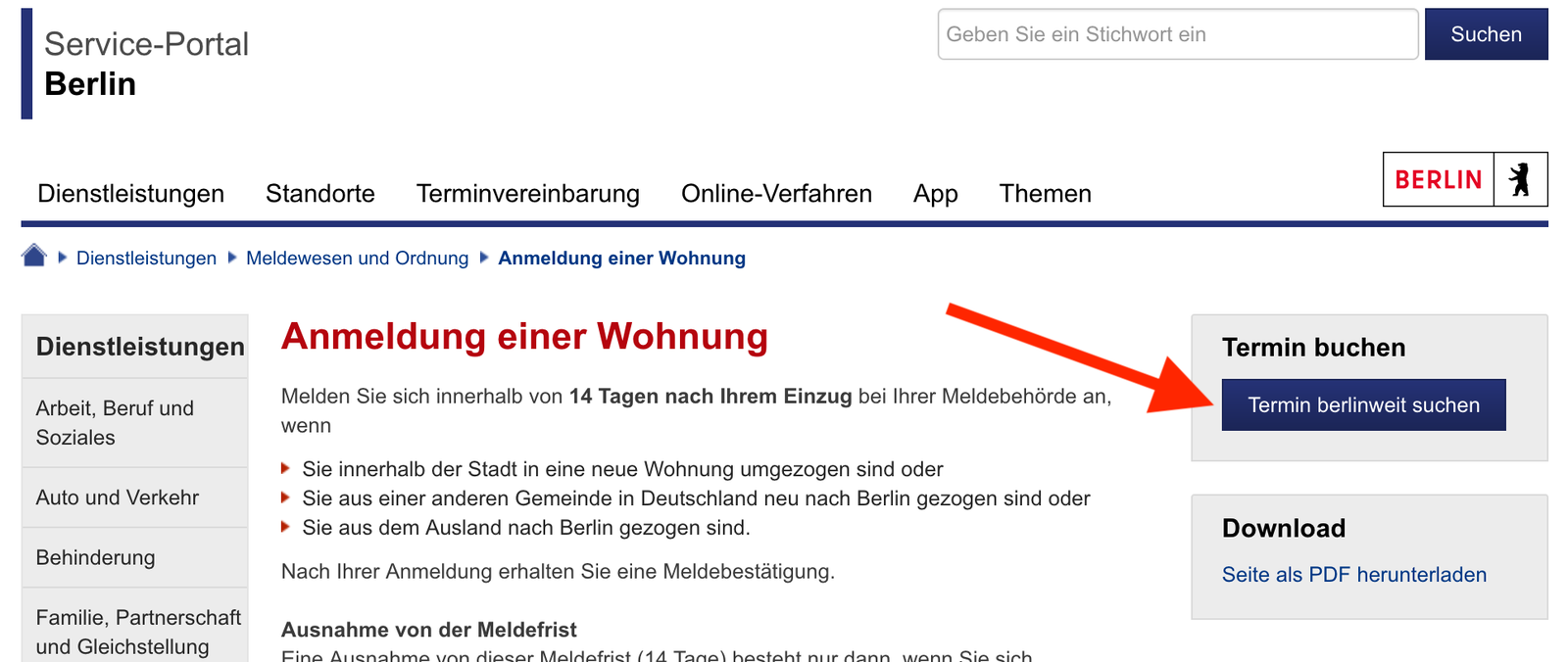 Sometimes, there are no appointments. Refresh the page every few minutes, and you will find an appointment. It should take you less than 1 hour. New appointments appear randomly during the day. You don't need to look very early in the morning. When there are no appointments, just keep refreshing the page. You should also look for appointments in all Bürgeramt locations, not just the nearest one.

Useful links:
Multiple services in one appointment
You can do multiple things in one appointment. Select a Bürgeramt in this list, select multiple services from the list, and click "An diesem Standort einen Termin buchen".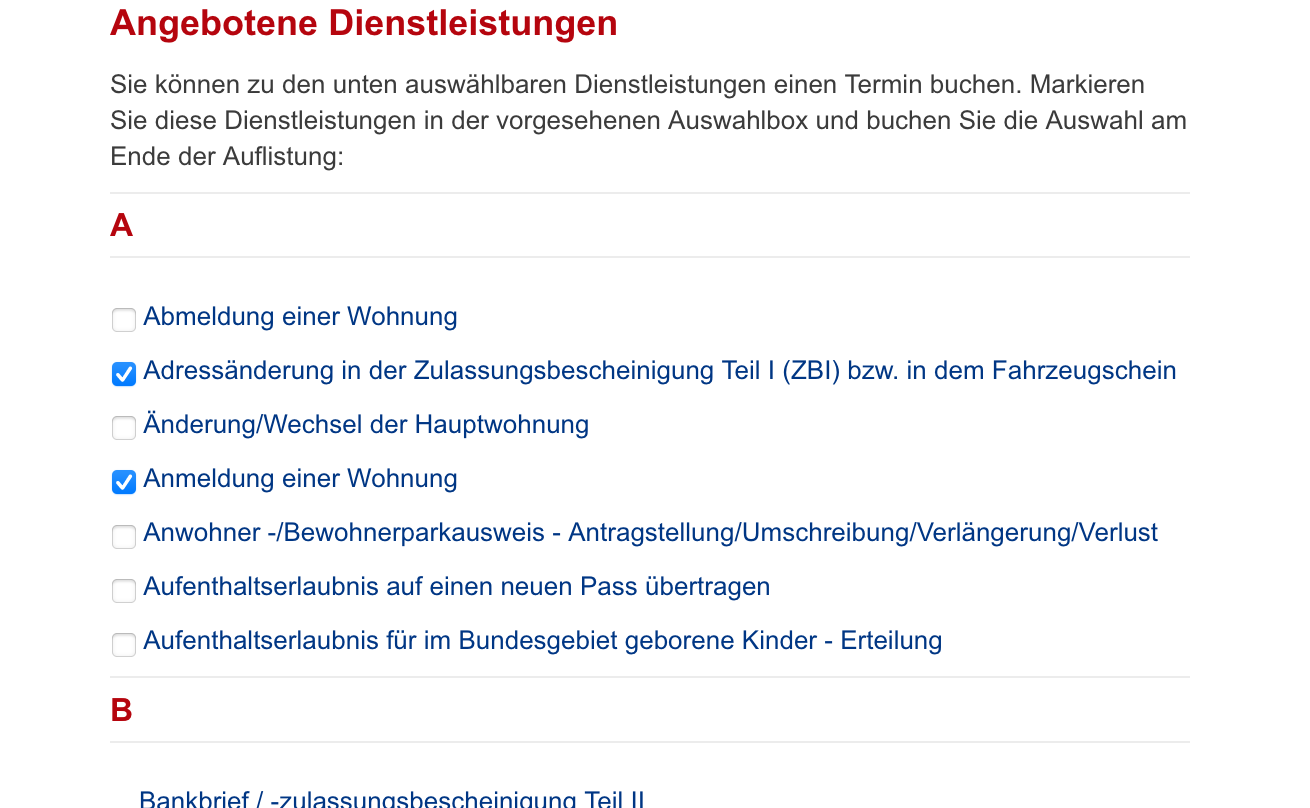 Call 115
Call 030 115. This is the Bürgertelefon. You can ask about the Bürgeramt services, and ask for a Bürgeramt appointment. This phone line is also available in some other German cities.
They only speak German. You must wait a few minutes to talk to someone.
You will not get an appointment faster with this phone number. They have the same appointments as online.
Go without an appointment
Do not go to the Bürgeramt without an appointment. This is not possible anymore. You will not get help without an appointment.
Try other Bürgeramt locations
You do not need to go to your local Bürgeramt. For example, you can register your address at any Bürgeramt in Berlin.
Pay someone to do it
Relocation consultants can book the appointment for you, and go to the Bürgeramt with you. If you don't speak German, this is a good idea. Red Tape Translation offers this service.
Important notes

Coronavirus: You do not need a negative test to visit the Bürgeramt. I went on April 17. They did not ask for a negative test.

You can only do one thing per appointment. If you want to do your Anmeldung and apply for an International Driving Permit, you need two separate appointments. If you want to do the Anmeldung for two different people at two different addresses, you need two appointments. Some people were still able to do two things at once.
If you can't go to your appointment, cancel it. It will free that space for another person.